I made this card for the Winners Post at
Unstampabelles,
and I am quite chuffed about it because it is almost one of the only ones I planned in my head that looks a bit like my plan! They usually turn out to be a real dog's body!
The current February challenge is to make something that represents a National Symbol and uses the colours of the flag of your country! So, I used the internet to look at the various National Symbols for Australia and found this
Wattle Sprigs!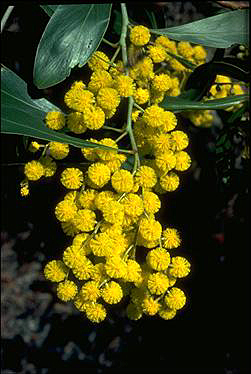 Always the symbol of Spring in the middle of the coldest part of winter, and always making me smile (and sneeze!)
Then I though of the twist - and immediately this came to mind
The boxing kangaroo is the unofficial sporting flag of Australia and can be easily purchased everywhere, especially when there is an international sporting event on involving us Aussies!
So, I made this using a new die I had recently purchased
made by Die-Versions (Sweet Frames)
I was so happy with the result
A Cheery Lyn leaf flourish, and then some gold Pearl dots and a bit of bling - if you look at the painting of the wattle in the Coat of Arms, it has little blue bits in it, and that's what gave me the idea! Of course, I took a bit of poetic licence as well!
I used SU card - Hello Honey and Gumball Green - and a commercial card blank from Regal Press
I will enter this in the following challenges: